Katharine's Testimonial
I have been training with William Meara for a little over a year now. Originally, I joined the gym to run on a treadmill to lose more weight. However, I ended up doing something completely different. Rachel, (who works at the front desk) offered me a free session with a personal trainer. My past perception of what personal trainers do is completely different from what I have experienced training with Will and different from what most people would even believe
I remember sitting down talking to Will and thinking that this man is full of crap. He doesn't know what he is talking about. I know how to lose weight because I've had an eating disorder for ten years, so I thought that I had it down to a science. I told the truth about my history of anorexia and my health problems from it (including multiple hospital stays, and a heart attack by the age of 19). He asked if I knew where these issues were stemming from and I told him. I had been sexually abused for three continuous years from the ages of six to nine, and raped by four of my friends when I was a teenager. I didn't think it really mattered because he's not a therapist so whatever-I'll never see him again so I don't care is what I was thinking. He offered me personal training and I said that I would think about it…that was me nicely trying to say no. I was very surprised to get a text message from him about a week later asking me if I had given any thought to training. So I decided that I would train with him for about a month or so to get down to my "goal weight" and then I'll stop coming. He started talking to me about nutrition and I didn't believe a word he was saying because all I knew was what my eating disorder had led me to believe all of these years. It wasn't long before he had me figured out and knew that I had a drug addiction that I never told him about and was in denial about it. I was addicted to morphine and klonopin at the time.
Will actually wanted to help me. I didn't know how to react to it. I knew he was not a doctor, and he can't prescribe me medications and he can't help me get over what happened to me in the past. And he can't get me to stop everything that I was doing. "Regular" doctors haven't been able to help me and being hospitalized didn't help, but only made things worse. What makes him so special? Something inside of me kept saying that this is your last chance at normal life and it might blow up in my face, but at least you tried one last time. So I was honest about my eating habits, drug addiction and self harm that all came from the abuse I went through. I thought that as long as I was numb from drugs and a certain body weight that my problems would go away.
I remember many times that I wanted to give up training with Will because I didn't think that I was worth getting better or I just didn't think that I could do it. It was pretty apparent to me then, that Will actually cared and wasn't just doing this for a paycheck. He actually wanted to help and to do what was best for me. He helped me get sober which wasn't fun at all. I messed up more than a few times but at least I was honest about it. He didn't get mad at me. He just said "OK let's get back on track" and kept telling me to stay positive and concentrate on what I CAN DO, instead of the things that I know that I SHOULDN'T be doing. He even gave me homework but it made me realize that everything that he was telling me was true. I gave up on trying to fool him and put my trust in him and what he was saying. There were also times when I was not able to exercise because I wasn't healthy enough to. Instead we worked on goal setting for the future and what I wanted from life. I was thinking what kind of trainer is supposed to do that? It confused me but I went along with it. Trainers are supposed to do what you are paying them for, not anything extra that is supposed to benefit you. At least that's what I thought.
I wanted to get stronger because I take care of a handicapped girl and she was getting hard for me to pick up and handle. I thought that I was going to lose my job because of it. Since training, my strength has improved over ten times what it was (literally), and my asthma has improved so much. He has me doing all sorts of things in the gym that I never thought that I would be able to do. He now has me focusing on long term goals which I never used to see myself accomplishing but now I know it may take time but it will happen. I've been off drugs for 115 days which I never thought was possible, he helped me get out of an abusive relationship and am trying my hardest to have normal eating habits. Without his help I know I wouldn't be here today. I owe him everything and owe it to him to try my hardest because I've put him through hell and he is still standing by my side willing to help me in any way he can. I now know that I was wrong when I thought to myself that I didn't need a personal trainer. I guess I didn't know what all it entailed. It's much more than just working out. It's about changing your whole life and having someone there to help you along the way. At least that's what it's been like for me. Will saved my life and is getting me back in the shape that I used to be in (the healthy way) which I can't thank him enough for.
Anna's Testimonial
Many people have asked me about my 110+ lb. weight loss over the past 12 months and how I've accomplished it. And even though my journey is ongoing, I wanted to share it so that my experience could be helpful to anyone reading this in need of a similar lifestyle change. The key to my success is actually a very simple formula: Will Meara + smart choices + hard work = results
I'm sure you're familiar with the concepts of making wise decisions and putting forth effort, but Will Meara is the personal trainer who will give you the knowledge you need to do so and will allow you to become successful in the most efficient way possible. Choosing Will as my personal trainer was one of the best decisions I had ever made. He was an essential part of my weight loss success, and I can't say enough wonderful things about him as my trainer. Aside from his vast knowledge of exercise and nutrition he is also highly empathetic, positive, motivating, detail-oriented, and effective. He's the kind of person you will want to spend a 50 minute session with at the gym, and you will always find yourself looking forward to your next session. It's very clear to me that Will is passionate about what he does and wants to make sure he is not only helping you achieve your more immediate fitness goals, but also setting you up for incredible success in the long term as well. Will assists you in identifying your obstacles, teaches you what you need specifically to understand and overcome them, and then goes the extra mile beyond that in helping you achieve your desired results and maintaining them. He was truly an essential component of my success.
Throughout the past year in training with Will, I had completed a wide variety of different workouts to help me achieve my 110 lb. weight loss. Some of my favorites included density based High Intensity Interval Training (HIIT), using my own bodyweight as resistance on the TRX Suspension Trainer, agility drills, plank variations to build a strong core, weight machines versus barbells versus dumbbells, and my most recent favorite- Olympic Barbell squats. Variety is key, as I have come to learn. Will even got me interested in running and sprinting. (I now love running so much that I have completed several 5Ks and have signed up for many more this coming year.) Throughout the entire process his customized workouts ensured that I was able to challenge myself just enough in each session so that I could build and progress as time went on. He was always very aware of what worked well and what didn't based on my unique needs, and was always very mindful of me completing exercises with proper form. I never left a session too sore or in pain because of his awareness and great attention to detail. Will also wanted to make sure that I gained a better understanding of why certain exercises worked for me and what muscle groups I would be using in each. He would often point out the different muscle groups on a detailed medical illustration from his cell phone. As a visual learner, I always appreciated this. In addition to being a Certified Personal Trainer, Will also is a Certified Sports Nutrition Consultant and was able to help me identify certain areas in my diet that I could improve to not only aid in my weight loss goals but also allow me to achieve better health throughout the rest of my life. Once I modified my diet alone and began eating clean, the weight started melting off and I had more energy. Still to this day, I have a continued commitment to these dietary changes and have never felt better. I now really enjoy getting creative in the kitchen and finding healthy ways to make my favorite foods. Between my new diet and fitness routine, I feel like I have found myself again. For me this weight loss journey has been about more than just a long term lifestyle change- it's also been about reconnecting with myself. When I was younger I was very athletic and I loved participating in a variety of sports, and even took up dance and ballet. But despite this I had always been overweight (probably because of my poor diet and eating habits at the time). I then ended up gaining more weight in part because I stopped participating in sports and put my work behind the computer ahead of personal fulfillment… until I became fed up and decided to make this crucial and life-affirming change. My sessions with Will have since allowed me to not only lose that unwanted weight and get into the best shape of my life, they have reignited my passion for athletics that I had neglected for too long. Now, in addition to successfully maintaining my weight loss, I have also since obtained my training certification for an MMA inspired workout class (BodyCombat) so that I can give back and help others achieve their exercise and weight loss goals as Will has helped me with mine. This is what had been missing in my life, and I can't thank Will enough for allowing me to discover that.
I truly believe that there is no challenge Will Meara can't help you overcome, no matter how daunting it may seem to you. There is no doubt in my mind that he can help you reach and surpass your fitness/nutrition goals, and you might just learn a thing or two about yourself in the process. I highly recommend you contact him for a consult if you want to make positive changes in your life. He will give you a truly transformative experience for which you will always be thankful and will never forget.
Anna R. Schmidt
Best,
Anna Schmidt
Anna Schmidt Photography
Shelly's Before and After Pic
Adrienne's Testimonial
I was introduced to Will by the gym's General Manager who described Will as the best trainer for injuries. I spent 10 years suffering chronic neck and shoulder pain. I tried online workouts, yoga, running, physical therapy, chiropractors, and even injections from orthopedic surgeons, none of which worked. Will stopped all of the pain within our initial consultation. Will taught me how muscles work, how to track food, and how strengthening muscles in my feet, glutes and core will actually help with my neck issues. Will also improved my mental fitness. He texted me videos of motivational speakers that I would listen to on my hour commute. Will is very positive and always made me feel accomplished. Working 50 hours a week in DC, commuting 2-4 hours every day and then coming home to another full time job as a mom and wife didn't make it easy to make time for a 50 minute training session. But I made it happen. I asked my husband every holiday for more training sessions. Even my husband noticed an improvement in my confidence and body, and purchased more sessions for my birthday.
Lisa's Testimonial
I am an office potato who loves to horseback ride for pleasure and competition. I watched several adult amateur friends fall, get injured, break bones and become bed ridden for months on end. This got me in the door to see Will Meara. I knew I needed more than a gym membership; I have never enjoyed sweating and was unlikely to begin enjoying it i…n my late 40s. I knew I needed a personal trainer to guide, teach and hold me accountable. Let's face it; I'm a slacker when it comes to getting in shape, but this is serious. I cannot afford to be laid up and I'm not ready to give up riding. I knew I had to be completely honest about my goals, motivation, aspirations and willingness or I would be cheating myself and wasting Will's time. To my amazement, Will was more than willing to listen and to tailor a program to meet my needs. We started on core exercises because stability on the horse is crucial. My riding began to improve almost immediately. I could begin to feel and understand muscles I never knew I had nor knew how to use. All of a sudden, things started to click and I could relate Will's functional approach to what I needed to improve my riding. I have always been strong and that is a detriment because I tend to push through things. Will is slowly convincing me that form and technique will help me avoid injury and will allow me to better use the appropriate muscle groups. My riding trainers are finally seeing me grow as a rider because I can isolate muscle groups, focus on form and relax on the horse. I slowly started increasing my goals and finally decided that it was time to lose some weight. When I confided in Will that I was ready to think about losing weight, he laughed and said "OK, that'll be easy." I thought he was off his rocker; I've been chubby/fat/overweight my entire life. Surely he did not know what he was talking about and this was a mistake. Boy was I wrong. Will spent a lot of time explaining nutrition, body needs, exercise, and simply asked if I was really committed. I had to think about it for a few days because it didn't seem so easy to me. Well, I went back and started. I now understand when I am hungry, what my body wants and needs, why I crave certain food groups, and how I feel when I eat or do not eat those foods. For the first time in my life, I actually understand what my body needs and wants and why most of the time. He was right! Losing weight became easy; I stopped seeing the scale as my emotional enemy and it is now simply a barometer of what I have been doing or need to do. I can actually lose and gain without emotion. I know how to address what is happening with my body when it happens. I am receiving tons of complements from friends and coworkers on my new appearance. While that was not my motivation for losing weight, it certainly is a pleasant byproduct. Along this journey I have again increased my goals. I will go back to competing my horses this spring; I will continue to trail ride for pleasure and I have come to enjoy cardio and strength training for the rewards they provide. I actually look forward to both my sessions with Will and to my private work out time. I have found a "high" in working out that I previously only thought possible through riding and now I try to get in both on the weekends. I have learned to substitute working out for other stress relievers in my life. I have found a new outlet for relieving stress, have reduced the strain on my joints and am 30+ pounds lighter, and a dress size smaller than I was in college! I have far more endurance, am stronger and feel better. I have not had a "winter" cold or touch of the flu and have not been ill at all. I would say that Will knows me better than I know me, but the truth is that Will simply picks up on my needs/desires and emotions and guides me to the desired end. He knows when I want to slack, when I am enjoying a new exercise, even if I do not want to admit it, and when I need to be pushed harder. He is extremely responsive to adjusting his program to meet my needs and keeps me focused. Will understands the interplay between the physical, emotional and mental aspects of human nature as they relate to exercise, weight control or loss, and emotional stability. He is an excellent personal trainer and has taught me to enjoy getting sweaty! While he does not know this, I have signed up for my first 5K…now that is a miracle. I hate running!
Calvin M.'s Testimonial
Tuesday, January 2, 2018Client since Aug. 2016William Meara changed my whole perspective on physical fitness and nutrition, from one of insecurity and confusion to one of excitement and joy over challenging andadvancing myself. When I first started with him, I had close to no knowledge about body mechanics and even less about nutrition. Now I feel more confident in myself and mycapabilities to the extent of being able to get a job at a physical therapy clinic helping patients myself. This is due to Will ability to go beyond simple terms and definitions. Hetakes his time to explain the function of different muscles, the science behind the movement, and how doing whatever exercise your working on will help meet yourspecific personal goals in the fastest yet safest way. His reliability, honesty, and intelligence all work together to create an environment that is so conducive to progressand achievement that it even establishes an instant connection between his other clients and coworkers because of the thorough, positive impact he imparts on everyone.That coupled with his desire to help others and the very apparent real satisfaction he gains from it, shows daily in how within every session he brings an infectious, energeticattitude and is ready to help you met your goals that day. Will's impact even continues after a session finishes because he never gives less than one hundred percent of hisfocus to what he's working on and he won't stop genuinely trying to help you met your goals through whatever means that calls for. A personal example that sticks out to me ishow on one day I was feeling especially lost about my future and the potential I had, but it was ultimately turned around during our session. It was through Will's pragmatic takeon things, that I was able to make a complete career change while at the same time igniting a hunger for change and self-confidence that I've been able to apply daily in myown life. I've honestly never met someone who can, by just being himself, show you how to so wholly re-evaluate your priorities and take a more holistic approach toachieving your goals. I can say with confidence that as a direct result of Will's training I not only have met several of my own goals, but I've learned how to help others do thesame which has made an indescribable positive impact on my life that I'll never forget. He goes above every single expectation I could possibly have to guide me in the rightdirection through the tangible evidence of hard work and dedication. I can't express my thanks enough to him for all he does, but I can hope to use the experience he imparts tomake a difference in my personal and professional life and to one day help others as well.
Karen's Testimonial
July 27, 2017William (Will) Meara has been my trainer for 2 years. I'm not your typical testimony in that I don't have a physical condition to overcome/improve from or an extreme amount of weight to lose. I am that person who wants to exercise to maintain my health and well-being, especially as I age (DOB 1962). Will is a fabulous trainer. He is extremely knowledgeable about anatomy, how to work every muscle group and how to alter an exercise program if there is a physical need to do so (sore muscle, strain, injury, etc.). Will always has a diverse plan for every session. I never know what to expect! He keeps me on my toes, knows when to push me and knows when to ease up on me. Will is sensitive, kind and caring. We always work hard together but we always have a laugh or two during our sessions. He is interested in your daily life and supportive of your triumphs and helps you deal with your setbacks. Will has given me solid nutrition advice to incorporate into my daily eating habits. He is flexible in coordinating our sessions due to changes in day to day life, vacations, health issues, etc. One of the things I appreciate most about Will is his positive attitude. He always builds you up and never cuts you down. Honestly, I wish I could work out with Will every day. He really is that good of a trainer.
Karen Beck
Danny's Testimonial
I am happy and honored to write a review for Mr. William Meara, who was my personal trainer at the 24 Hour Fitness in Annapolis, MD.
I was assigned to Will to train me through different exercises and weight trainings. Allow me tell you a little about me first. I am middle age deaf person who was looking for improvement in cardio and in physical fitness. My goal is to stop using Lipitor and to lower my blood pressure. Communication between Will and me was not an issue and we got along very well.
I told him about my history of back problem, cramps in my feet, bad knot in my neck and always have headaches every time I carry a backpack. He did not only focus on those problems I mentioned, he include all sorts of exercises and weight training for both my well-being and to work on the problems I had. He made all the work out enjoyable and I enjoy coming to the gym as often as I can. I usually come to the gym 4 or 5 times a week.
I enjoy his knowledge in Anatomy & Physiology which was a great review for me since I majored in Biology! He used the internet in his Samsung phone to pull out the human anatomy to show me a certain muscle or tendon that was causing whatever problem I had. Also he showed me what part(s) of the body each exercise I do is good for, etc. Very nice visual aid in the training!!! Along with this, he demonstrated how each exercise is being done or to show certain position with lifting weights. He often tells me how important each exercise or position is to avoid any injury. He was very comfortable to tap on me or get in front of me to get my attention when he needed to interrupt my exercising if I did it wrong, and to correct it.
One time, Will wanted to find where in my body that was the problem in my lower back pain that comes and goes. He had me do one exercise on a foam roll and had me in different positions while doing the exercise on the roll. Once I went over to my right hamstring and right glute…it was the most uncomfortable and painful spot right in those areas. He explained that that was because my muscles in those areas were very tight and it was a possible that my back pain has never recovered for a long time because of the tight muscle in my hamstring and glute that I never knew. He showed me exercises to improve the tightness. Now there is no pain nor discomfort…just some tightness left and I will continue do those exercise to loosen up the tight muscles.
The result as of now is my blood pressure went down from 140/97 to 114/82. My doctor is pleased with this. For my Lipitor, I will need to wait until this summer for my annual physical check up to have blood work to get the result.
I am incredibly happy with my outcome and my self-discipline with my work out at the gym. Later in the summer I would like to meet with Will to go over what I have done and discuss the possibility of making some changes in the work out.
It has been a great pleasure working with Will. Thank you, Mr. Meara!
Warmest Regards,
Danny…
Linda's Before and After Pic Followed by Her Testimonial
For 31 years, I have been on a weight roller coaster of my own creation. Several years ago, I was diagnosed with sleep apnea & a REM disorder. Many doctors, machines, prescriptions, etc. later, the REM disorder could not be controlled. A year later, my A1C (Diabetes Type 2) was 6.9 (borderline for medication), my bad cholesterol was borderline, and I was taking a medication for high blood pressure. Alone, I was able to lower my A1C to 6.4 which was still not "the answer." I could not beat all this alone. Since my Dad passed away at 56 years old of arteriosclerosis and complications from non-medicated, Type 2 diabetes and I was 52, I was worried & scared. I'd tried training at the gym. Since we lived on a farm & exercise was part of daily life, the gym was a scary, monotonous, unnecessary place, in my mind. That next day, Will Meara saw me walking to the post office and said my name & waved while driving by. That was it — a sign!!
After mulling this over for a few days, I called Will & said, "I'm ready to be healthy." That's just where I am headed with Will & the entire gym including other members cheering me on! Since April of 2013, I have lost 28.8 lbs, and a total of 19 inches. My blood pressure is excellent and I no longer have to take any medications. I just recently got my new A1C hemoglobin test results back, and am no longer at risk for diabetes at a level of 5.4! I can walk on the treadmill without holding the handle AT ALL! NOTE: This is a huge feat for me. I have already started training for my first 5K, a long-time dream which is now a "goal" or "job," my word for goal. My body hates it when I don't go to the gym. My knee, ankle & foot fuss for exercise which is the complete opposite of my old way of thinking. I put on a form-fitting shirt for the first time in years at the urging of my supportive, adult son. I feel wonderful & am moving in the right direction for the rest of my life!
I cannot thank Will Meara enough for his support, persistence, gentle urging, more forceful urging – lol, understanding (could go on & on)! For me, it is a mental and physical process. Thankful that someone 'gets that.' We bring with us our past behaviors, fears, and perceptions. We must understand them to begin the journey. So blessed to have Fitness Rx in my life. Come join us!
Damien's Testimonial
For the past 18 months I have had the privilege of working with
Will. During this time, I have seen immense changes in both my body
and my mind. I want to emphasize that when working with Will, he did
not simply have me do exercise after exercise, but rather taught me
what each exercise did and how to perform it correctly. Additionally,
he provided guidance on proper eating, the power of positive thought,
proper technique, proper stretching, and an understanding of how the
body works. Every time I worked out with Will, it was not only a
workout for my body but also my mind.

During these past 18 months, I have lost over 30lbs and have
more than doubled my strength, stamina, agility, flexibility, and my
knowledge. I have gone from not being able to run 5 miles to
completing the Baltimore ½ marathon last year. I have lost 3 inches
around my stomach alone and have had muscle gains of over 2 inches in
multiple areas on my body. These numbers are more than I could have
done alone. I have struggled on many occasions to keep eating healthy;
as a result my numbers have been affected. However, Will never
showed frustration, but rather was the consummate professional and
mentor.

Every week I looked forward to my workouts with Will. He was
excited to see me every time and had a positive attitude every session. I
have a busy schedule that requires flexibility. Not only was Will flexible
on the schedule, he was also flexible on the workouts. If I came in to the
gym and needed a specific area targeted, Will immediately changed his
plan for the workout that day to meet my needs or requests. I have
worked with several trainers in my life, and I have never worked with a
better trainer! No matter what the exercise was, I immediately felt
confident that Will would be there if assistance was needed. He
continually, monitored my technique, and my ability. Will gave me the
confidence to push myself farther than I would have without him. After
every workout, no matter how tired I was, or how bad my day had gone
before the workout, I had a smile on my face and felt that I had
accomplished so much. I would laugh with Will about how tired I was
going to be that night, or the next day. I would recommend Will to
anyone that was looking for a trainer.
After spending these last 18 months with Will, I fully believe that
training is not simply a job for Will, but rather a passion. Will's passion
for a healthy lifestyle is not simply for himself, but for all that interact
with him. If the opportunity to workout with Will ever arises again, I
would not hesitate to sign up for sessions with him.
Heather's Before and After Pic
Christopher's B's Testimonial
In February of 2013 I signed up for the gym I am currently attending. My first day
included a meet with a personal trainer who gave me a fitness assessment. The goal of this was to find out just what I needed to improve as well as discuss what I would like to accomplish after signing up with the gym. This trainer was Will and he would go on to become my trainer a few times a week for the next year but also became a friend in the process. When I first joined the gym I was aware that I needed to get myself in shape. I did not feel that I was completely beyond hope when it came to getting in shape but I did know that I could greatly improve my fitness. After my first assessment with Will we determined that, stemming from previous injuries and overall neglect, that I needed work on my core and strengthening on my left side/leg. We started off small, concentrating on the smaller muscles of
my weaker leg to make sure that I regained a balance in both legs. I was also suffering from a stiff lower back that would painfully lock up on me depending on what I would do. Will explained to me that because my left side was weaker and my core strength was lacking that this was not helping my back injury heal properly. I had explained to him that I thought that my posture during school was a culprit as well as a back injury from many years ago. Will and I began a routine, after we had sufficiently focused on the smaller muscles in my leg, that focused on my core and creating strength there.
I cannot express enough how Will has helped me regain a level fitness that I have not had in many years. Over the year that we have worked together I found my core strength improve vastly, my back pain and tightness have lessened to the point where now I barely suffer any pain there at all. Overall, I feel healthier and I feel more confident in doing physical activity. Will taught me how to focus on the parts of my body that I want to improve and he developed exercises for me that I continue to do even after we have met for the week. I owe Will a great deal of gratitude for making me feel as healthy as I do now.
Willet's Initial Testimonial that he wrote for me, then followed by his EDITED interview that was published in the well known Washingtonian magazine
I started working with Will last August after being fed up with being overweight, out of shape, and tired all the time- I couldn't tell you specifically what triggered the desire, just that I knew it was time. I'd lost weight before, but in an unhealthy way and the weight immediately came back. I'd always been intimidated by lifting weights and had no clue about nutrition. Will patiently worked with me to figure out the nutrition piece- instead of dictating to me what was/wasn't right, he asked the right questions to help me figure it out- I think this has led to a more sustainable approach to eating right, and has resulted not just in weight loss, but overall better health. He's helped me with better cardio routines and understanding targeting my heart rate for specific tasks as well as combining strength training withcardio. He's guided me through weight lifting as well- showing proper form and my gains there are what I'm most proud of. I went from being completely intimidated by weights, to looking forward to heavy lift days the most. Will's patient, thorough, instructive sessions have led to me being confident about nutrition and health- something I've never felt before, even when I lost weight previously. Because of this, I feel optimistic about my health going forward- and don't think there is anything I can't accomplish with the tools and instructions he has given me.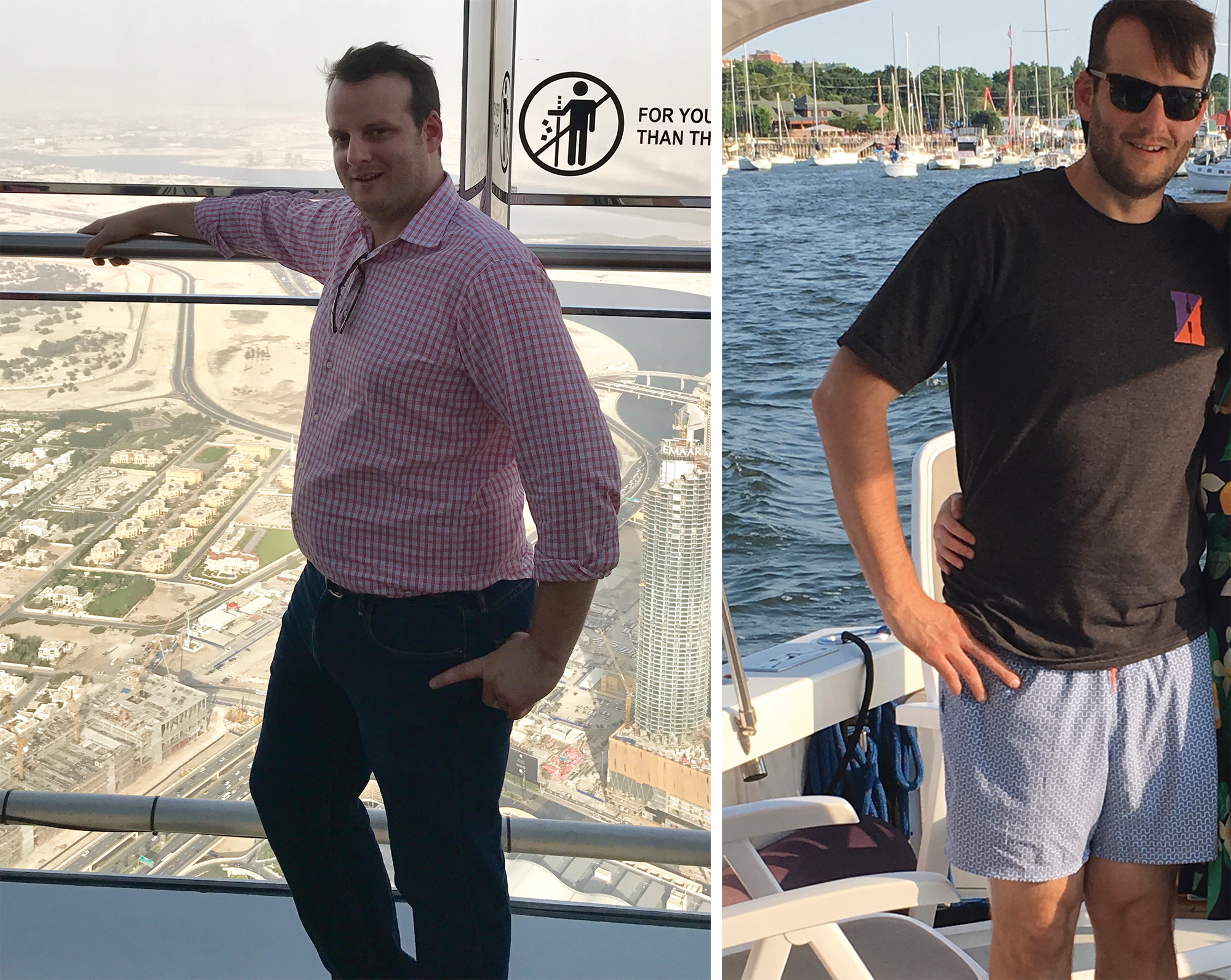 Who: Willet Hossfeld, 34
Lives: Alexandria
Does: Works for a nonprofit in Annapolis
Height: 6'3″
Start weight: 264 pounds
Current weight: I'm currently 195 pounds. My goal is to be around 193. There is no "ending weight," though. I realize that depending on the week or day, my weight will fluctuate and that's fine. This is really just the beginning of my journey, and I am so excited about what it has in store.
How long it took: 14 months and counting
Turning point: Fourteen months ago, after struggling with weight and fitness my entire life, I decided to make a change. I had no concept of nutrition, and would regularly binge on unhealthy foods, though I wouldn't call myself a binge eater, per se. I knew I needed to make changes but I really didn't know how to start.
In August 2017, right around my thirty-third birthday, I decided enough was enough and committed to making a change. I won't pretend there haven't been ups and downs, but each of those has been part of the learning curve. Progress is never linear, and whenever I would go up a few pounds, or when I missed a goal, I used it as a learning moment. Why was this happening and how could I address it? So long as the ups and down move you toward your goal in the long-term, they're okay.
I ultimately realized that I want to be an inclusive part of my own life and not observe it from the sidelines because I was too out of shape.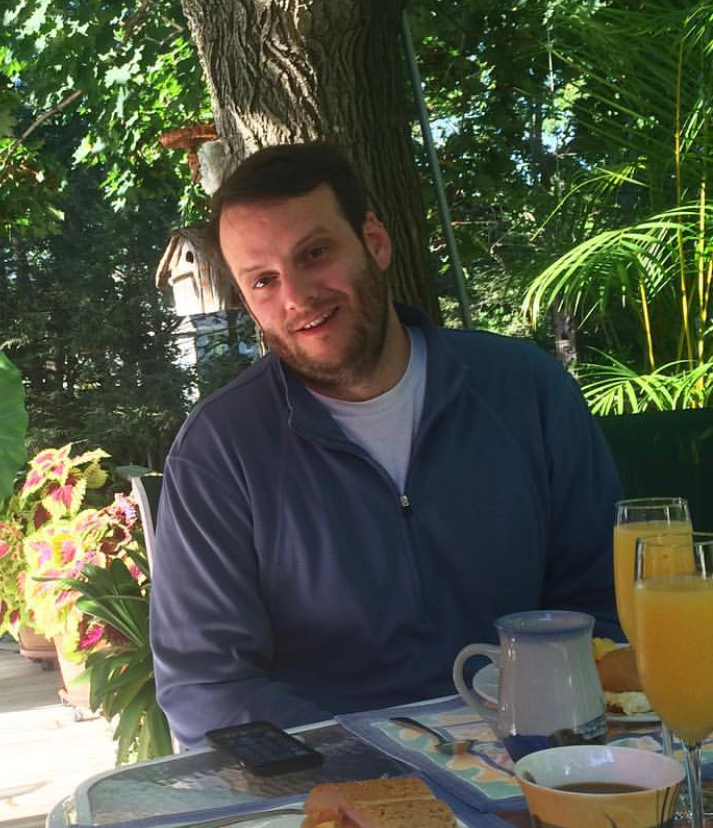 Exercise: When I had lost weight before, I just did a ton of cardio. I knew that wouldn't work but I didn't know what would work. I realized I needed help and started working with a personal trainer, Will Meara at 24 Hour Fitness in Annapolis, and began to address my nutrition and eating habits as well. We did a combo of weight training and interval training to build muscle and burn fat. Will has taught me so much, from proper form to target heart rate. The work I did with him laid a foundation for my fitness that I can rely on forever.
As I sought out new challenges, I tried out CrossFit at Trident CrossFit in Alexandria. A year ago, if you had told me I would do CrossFit, I would have said you were nuts, and honestly, I wasn't ready for that challenge; I would have scared myself off and never come back. But now I love it. The programmed workouts mean I don't need to think too much about it—just show up and do what the coaches say. It's a great workout and I know it's making me stronger and fitter. I no longer see exercise as a punishment or "something you have to do." It's a reward. I get to do this because I can.
Diet: As much as I love working out now, diet is definitely the biggest change for me. I literally did not pay attention to what I ate. I never really thought about it until, in one of my early sessions with Will, he asked me about my eating habits. Saying those things out loud made a huge difference. It suddenly clicked that I should pay more attention to how I fuel myself. When I first decided I needed to make a change, I thought I needed the help of a nutritionist, but my doctor told me to see if the changes I was making on my own would pan out before giving me a recommendation. I'm grateful for that because it meant that I read as much as I could about food and nutrition. I'm way more conscious of the food I eat and where it comes from now, and I really like learning about the science behind it all. My diet now consists of lean protein, vegetables, complex carbs, and healthy fats. I pay close attention to my macros and eat a terrifying amount of chicken (I'm not a seafood eater, so chicken became my lean protein). I've drastically cut back on my red meat and pork consumption and mix in vegetarian meals as often as I can.
Fave splurge: I'd live off pizza and tacos exclusively if I could.
How he felt before he made the change: Before was bad. I felt tired all the time. I hated to look in the mirror or be in pictures. This process made me get introspective about my relationship with food, curbing unhealthy habits while also allowing for enough flexibility so I don't go crazy.
How he feels now: Now, I'm happy with my fitness and nutrition and am enjoying the journey. I've found a sustainable system and view healthy eating and exercise as an integral part of who I am, something I never did before.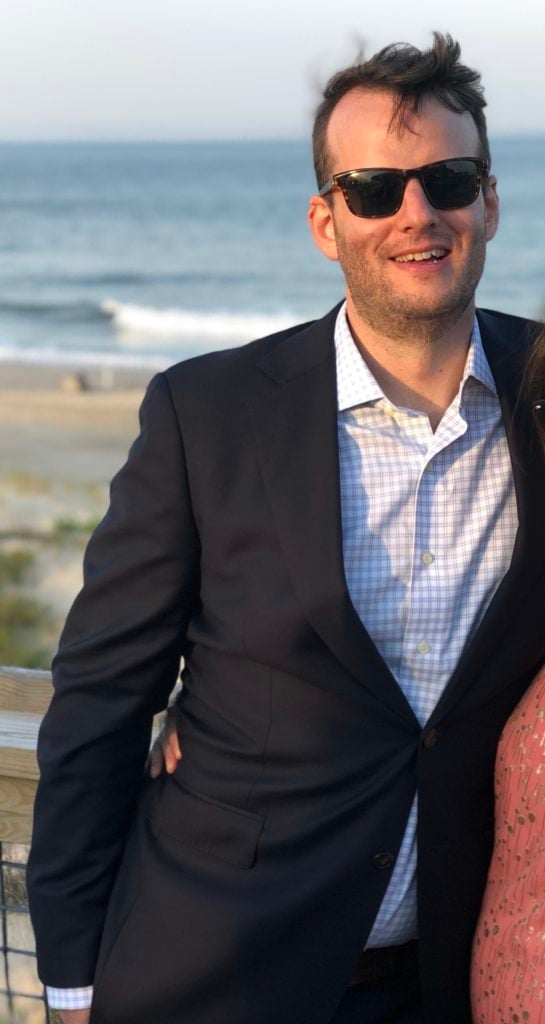 How he stuck with his goals: Honestly, something just clicked in me where I wanted to change. At some point, I found this column, and now I seek out transformation stories (on Instagram, podcasts, etc.) because I can take little pieces of each and use them to help motivate myself. I never really paid attention to inspirational speakers or motivational quotes, but I regularly listen to and read these types of stories. They really help you focus on a growth mindset to know that anything is possible. I also weigh myself everyday with my Nokia Body Smart Scale. It's important for me to be able to ensure that I'm tracking my goals and the Body Smart Scale makes it really easy to do that.
Overall impact on health: Name an aspect of my health and it's better now than it was. I sleep better; am more focused at work; my resting heart rate has dropped about 20 beats per minute; my bad cholesterol is down by more than 60 points; and for the first time in my adult life I don't hear, "You have high blood pressure" every time I go to a doctor's office. In September 2017, I ran the Navy 5 Miler at about a 12:30/mile pace and was exhausted and very sore afterward. This year, I ran it at a 9:30 pace and realized I probably could have run it faster—I wasn't sore at all. That felt awesome.
Newfound body love: Oh, absolutely. A year ago I couldn't run a mile without stopping, and now I'm pushing to get a sub-seven minute mile. Though to be honest, I'm way more excited about finding out the amazing things I'm capable of that I haven't found yet.
Advice on making a change:
Just start. The first step is the hardest, but make it. And then come back for the next one and the next one. Eventually it becomes routine—and enjoyable.
Don't be afraid to ask for help. Trainers, coaches, even just your friend or partner are all more than willing to share advice and help you on your journey.
Be patient. I plateaued many times during the last 14 months, and I know I will again, on some goal, but identify the tools you've used. When you plateau, assess your situation. Are you using your tools to the best of your ability? If not, start using them again and give it a few weeks to see what happens. If so, it's time to reassess your tools.
Keep a journal, not just for food, but to track how you feel about progress, a setback, the whole process. When you hit a roadblock, go back and re-read old journal entries. You'll realize you've been there before. But you got past it.
This interview has been edited and condensed.
Jane's Testimonial
I trained with Will at 24 Hour Fitness for eight months, three times a week, then for a time later, twice a week. I think I received optimum training from him because he did two things before he made his plan. He assessed my flexibility, strength, balance, and stamina. Then he asked me what I wanted to accomplish and planned around those particular things. For example, I wanted to lose weight, so I learned a useable system to be accountable to measure and report what I was eating and make changes to affect balance in nutrition, be satisfied, and lose the weight. I also wanted to straighten my upper back for better posture, sculpt my torso to look more like a girl than the tree trunk form of my generation, gain balance and lengthen muscles to increase poise and confidence, and gain stamina so I could have a more productive life. I was pleased from the start about several things that I came to know in advance I could count on: He was on time. He had a plan that would accommodate my advanced-in-years age and rather out-of-shape body at the start. He had a plan each time we trained so I could increase repetitions and sets. He had a plan for me to do core work, legs, upper body, TRX machine, floor work, and of course, cardio for stamina. I used a clever workbook to record what I did every time I went to the gym: weights, sets, descriptions of more complex exercises or machines, and because Will was so clear, I began to see patterns and could pace myself and manage a day's workout on my own. He was friendly yet stayed focused on our training session and didn't visit away my time with me or anyone else. He paid close attention to me the whole session and fine-tuned my form and skill. He knew anatomy and showed me drawings on his phone of the muscles I was working. If a machine or other work-out equipment was tied up with someone else in the gym, he improvised. He got 'er done I lost the weight I wanted, wear some of the clothes now that my body-sculpting competitor daughter can wear, I stand up straight, have learned to be happy eating enough and stopping sooner than I used to. My gardening skills and stamina are improving. Will was fun, kind and very fit himself. I trust him and consider him a friend.

Jane Knebel
Marti's Testimonial
Marti's Testimonial:
Will Meara has been my trainer for almost two years. When I first came to him, I couldn't walk without a cane.
I am a 78 year old cancer survivor and the chemotherapy left me unable to walk unassisted. In the past, if I fell, I wasn't able to get up.
Now, thanks to Will I can walk without a cane, go up and down stairs and get up off the floor by myself. I could never have been where I am today without his knowledge and encouragement. I keep getting stronger and more self confident every day. He truly is my Super Hero!
Marti Fridrich
Jan's testimonial
Will Mear is the best trainer I've had in my 4 years of having trainers. Training with Will has been one of my most ambitious undertakings, and at the same time, most rewarding.
Will's method of training is comprehensive. He takes the time to explain the reason for doing a certain exercise or using a particular piece of equipment, the intended effect, how muscles are connected, the importance of posture and the proper form when exercising. His knowledge and manner were the determining factors in my decision to request Will as my permanent trainer after 2 weeks of him serving as my temporary trainer.
Will's strategy is all encompassing. He integrates all aspects of physical fitness. He focuses not only on the actual physical work involved, but also on instilling the proper mindset, healthy nutrition, and smart dieting. One aspect that has been very helpful to me is setting realistic goals. His mastery at setting goals-both short and long-term enabled me to achieve everything I was hoping to achieve and more. He stresses the importance of reading labels, planning healthy meals, making healthier choices, journaling my food and water intake, the necessity of fine-tuning and practicing self-discipline at the super market. I now know more about nutrition and healthy eating than at any other time in my life. More importantly, I understand how everything works together to become and stay healthy and fit. Will's involvement has been key to helping me to be the best, healthiest me I can be. My self-confidence has soared. My strength and endurance have increased remarkably. I have a renewed sense of resolve and optimism. I feel equipped to tackle new challenges, and I enjoy a tremendous sense of accomplishment when I succeed. Will recognizes my abilities more readily than I do, and I look forward to challenges from Will as well as the challenges I now place on myself to meet and exceed expectations, both his and mine. My quality of life has been greatly enhanced.
Will has a vast knowledge of all areas of physical fitness. He's well organized and dedicated to devising a plan for eating and exercise that will suit any individual's needs. Will is a valuable asset to 24 Hour Fitness, it's training staff, and in particular, me. I'm happy to recommend Will to everybody I know who is interested in becoming the best he or she can be.
Jan Marcotte